September 9, 2014 at 10:11
#269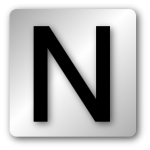 Sponk
Keymaster
Thank you so much!
It is already good but I think some more screen-shots would be nice. Imagine you see the editor for the first time and do not know anything about it. You would like to see how it should look like, right?
Maybe I can make some more screen-shots for showing the different parts of the editor and insert them.
And I will convert the text to html 😀
Thank you! That's exactly what is needed now!
PS: Do I have permission to use that text on this website? Maybe as a "Creative Commons By" work or similar?