May 4, 2015 at 14:58
#781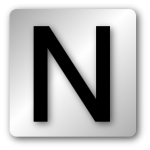 Sponk
Keymaster
I spent the last weekend porting the engine to Windows again because of some regressions due to huge restructuring. It works now on MinGW32-w64 and VS2013 while the Clang support on Windows is still bad.
There are still some issues on Windows that need to be fixed (NeoGui does not work somehow)
Another problem are translations. The current ones are still ok but nowhere near complete. It's no blocker for 0.5 but important for the 1.0 release.
Akira_San: You mentioned that you want to work on the Bulgarian translation on GitHub. Just open the "bulgarian.csv" file with LibreOffice Calc or Excel and insert all new strings. The list is in the file "translations.txt" in the "Neo/NeoEditor" directory. Be sure to save as UTF8 with comma as the delimiter.
Have a nice day!