September 6, 2014 at 22:56
#264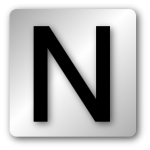 Sponk
Keymaster
The asset pack looks very nice. I will see what I can build with it over the weekend :p
You're right. We don't have anything to show off. As soon as 0.4 is ready we'll have a working web player which we can use to publish smaller demo games. I think that will help a lot to get attention.
We could also try to get Neo in the ReactOS open source program for extra visibility (it runs perfectly well on ReactOS btw. :D).
http://community.reactos.org/index.php/support/programs/opensource-development-program *click*
That would mean that Neo is the only 3D content creation platform that fully supports ReactOS.
But first we need more to work with. More demos, a smoother user experience and more well tested and documented features.
Btw: Do you think that you are able to write a small "howto" on using Neo?
That would be a very huge step in the right direction.